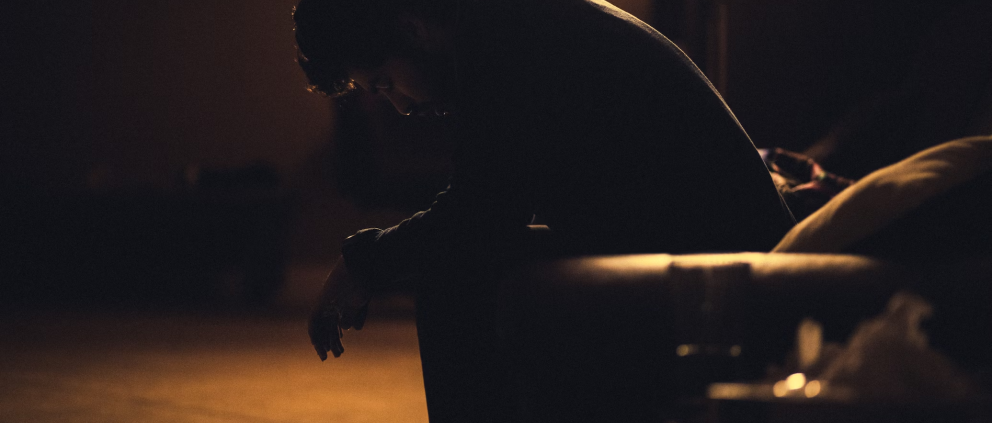 If you've been struggling with addiction to alcohol, you may not know what steps to take to acknowledge and deal with the problem. In many cases, people take their first steps toward recovery when a loved one stages an intervention for them.
What do you do, though, if you realize you need to make a big change and no one is stepping forward to push you into action? You already took one of the hardest steps: recognizing that you need help. You're now in a position to stage your own intervention, in essence. You can create your own plan for intervention and recovery, setting yourself on the journey to sobriety and to regaining your life again.
Keep reading to learn why a self-intervention may be the right step and what steps you can take to get the help you need and turn your life around.
Why Do You Need Intervention?
When you reached a point where things in your life are going wrong because of alcohol addiction, it may be time for an intervention. Often families or friends will stage a professional intervention to try to overcome their loved one's resistance to treatment. Typically they do this when they've seen over time that their loved one isn't going to get the professional help they need or if their loved one continues to deny that they even have any kind of problem with alcohol.
If you're aware of the problems that your relationship with alcohol is causing, you may be strong enough to reach out for help yourself. Perhaps you lost your job because you called out sick one too many times, and the shock made you realize the hold alcohol has over your life. You may have gotten into a DUI or been arrested for behaviour while you were drinking. Maybe you've caused real damage to yourself or to people you love, and you suddenly realized you'll do anything to prevent that from happening again.
Some people realize they need an intervention when they come off a bout of binge drinking and understand that they're just not capable of staying sober for more than a day or two on their own. Perhaps your drinking is causing financial problems on top of everything else. You may just have gotten tired of trying to explain away your drinking to get your family and friends to leave you alone.
You may even have arrived at the realization that it's time for a big change because you've hit a wall in terms of your mental health. Studies show that half of the people with a substance abuse disorder also experience clinical depression — and on the flip side of the statistics, about half of people with depression also have a substance abuse disorder. For many, treatment of mental health issues and alcoholism are intricately linked, and dealing with one can lead you to confront the other problem as well.
However you arrive at the understanding that you need an intervention, you should know that reaching out for help is the best possible choice. If you're walking yourself through your own self-intervention, there are seven major steps that can help you on the journey to recovery and success.
1. Willingness
One of the most important factors in long-term recovery is your willingness to seek sobriety. You have to be willing to ask for help, to face the complexity of the road to recovery and meet the challenges you'll find along the way. Willingness is part of a life-long commitment to sobriety.
Willingness comes when you enter rehab for yourself. Truly wanting to become a better person is a stronger motivation than trying to get your friends and family off your back or to please them so they don't leave you. If you attempt long-term sobriety because someone, such as a court or a loved one, forces you to do so, you may not come to recovery with the key factor of willingness.
Having a support system around you helps you develop the willingness needed for successful recovery, whether your support comes from friends and family or the haven that a recovery program can provide. As you recuperate surrounded by help, you're able to recognize areas in which you've been in denial, realize that you have a problem, and reach the acceptance you need help to solve that problem.
2. Research
The next step toward your self-intervention involves research. When you understand the stages of addiction, you're better prepared to assess your own situation realistically and determine what type of help will be most beneficial. Many studies have been done about everything from the effects of alcohol on your brain and your behaviour to the role of willpower in your recovery. As you gather information and learn the facts about addiction stages and the recovery process, you're better prepared for what lies ahead.
3. Understanding
Through your research, you'll come to understand alcoholism and alcohol use disorder in a new way. Alcohol abuse describes a pattern in which people become dependent on alcohol and unable to control their drinking. Dependence on alcohol brings with it an increased tolerance for alcohol, meaning you have to drink more to experience the same desired effects. It also results in withdrawal symptoms when you stop drinking. Withdrawal symptoms often include nausea, tremors, irritability, and sweating, as well as hallucinations and seizures in the more extreme stages.
Alcohol use disorder is technically considered a disorder of the brain. It produces long-lasting changes to the brain and the central nervous system. While alcohol addiction is not solely caused by genetic factors, a family history of alcohol issues can play a role in your own use of addictive substances. In addition, many people with a history of childhood trauma or various mental health conditions, including PTSD, ADHD, and depression, have an increased danger of alcohol use disorder. Of course, social factors such as peer pressure also play a role, as do environmental factors.
4. A Plan
The key to planning a successful alcohol intervention for yourself is creating a working plan with clear steps that will lead you into treatment and recovery. You can initiate this plan by talking with an addiction professional or mental health therapist who has experience with the stages of recovery. You can also start the process by creating a plan on your own, though you'll want to reach out to professionals in the early stages.
Your plan should include determining whether you'll need inpatient or outpatient treatment. Research the options available to you, and figure out which will best address your issues. Your options may include detox, behaviour modification therapy, medications, and support groups. Set deadlines for yourself at every stage of your plan to make sure you actually follow through as you arrange your treatment.
5. Support
It's not a secret to your friends and family that you're having a problem with alcohol. Your friends have watched your struggle. You may have had confrontations with them in the past — and maybe you've come to realize those difficult moments were actually statements of their love for you. And now that you've decided to seek help, they're ready to support you. In fact, support from family and friends can be a vital element in a successful recovery, so don't close the door to their help.
Even if you've decided to create your own self-intervention, think of your friends and family as your personal intervention team. You will need them through the difficult process of treatment and recovery. Ask them for specific help that might make your treatment easier or even possible. For example, friends and family may be willing to drive you to counselling or treatment sessions, or they might help out with child care. Because alcohol addiction often involves everyone in a family, you may find your family members eager to go to family counselling together to help you through this.
Friends and family can also support you emotionally during treatment and recovery. They can provide rational reminders to keep you on the right path, and they can encourage you to follow through with the plans you've made when your own willpower starts to flag.
6. Professional Help
Successful recovery from alcohol addiction typically requires professional help. Even after you've completed detox, if necessary, professional counselling can help you avoid relapse. Therapy will help you learn to deal with cravings and triggers that tempt you to start drinking again. It also helps you learn to cope with the stresses of life without leaning on alcohol.
You can choose from several different types of therapy when seeking professional help. All types of counselling are helpful to different people, and an addiction specialist can help you determine which treatment plan is right for you. Among the types of therapy you might consider are the following:
Group therapy: Within a group of your peers, you can get both the support and challenge you need during rehab and recovery.
12-step programs: Alcoholics Anonymous pioneered this peer-support network that helps those with alcohol addiction to abstain from alcohol. Other versions, such as Celebrate Recovery and SMART Recovery, have sprung up in their wake.
Residential treatment: When you move into a residential treatment center, you're automatically separated from all the people and triggers that encourage your alcohol use. Residential treatment has a high success rate, sometimes covered by medical insurance.
Family therapy: Because alcohol addiction affects the entire family, often the whole family thrives by seeking counselling together — and you may be more likely to stick with the therapy when your family's involved.
Outpatient treatment: Intensive outpatient treatment can provide many of the same types of therapists and techniques as residential treatment, but it allows you to live at home and in some cases to continue with work or school.
Cognitive Behavioural Therapy: CBT, as it's often called, gives you tools to manage your thought life and your emotional reactions. Cognitive behavioural therapists will teach you how to avoid triggers and encourage healthy thoughts.
Dialectical Behavioural Therapy: This type of therapy, also known as DBT, focuses on changing unhealthy behaviours, such as alcohol abuse, and encouraging healthy behaviours.
Consider Rehab as an Option for Treatment
Many people with alcohol addiction need to start their treatment with rehab. A rehab program keeps you safe while you undergo the withdrawal symptoms that typically occur when you stop drinking. You're protected if you should experience hallucinations or seizures, and you have access to the continued help you need to get through detox.
When you embark on evidence-based rehab, you have access to experts who can help you with medication management, medical detox, and mental health therapy, including CBT and DBT. A well-designed rehab program also offers group and individual therapy, acting as a community to help you get and stay sober. A program that features a holistic approach also offers exercise and mindfulness to support your physical health and well-being.
In addition, your rehab program will incorporate family support, offering education and therapy so family members can continue to support you. As you move into recovery, the addiction specialists help with relapse management and aftercare, providing continued therapy and help as needed.
https://liunacare.com/wp-content/uploads/2023/05/depression.png
662
992
Jen Nicholl
https://liunacare.com/wp-content/uploads/2022/10/LiUNAcare_Tagline_CMYK-300x96.png
Jen Nicholl
2023-05-30 11:39:57
2023-05-30 11:39:57
Alcohol Addiction: 6 Steps to Self-Intervention